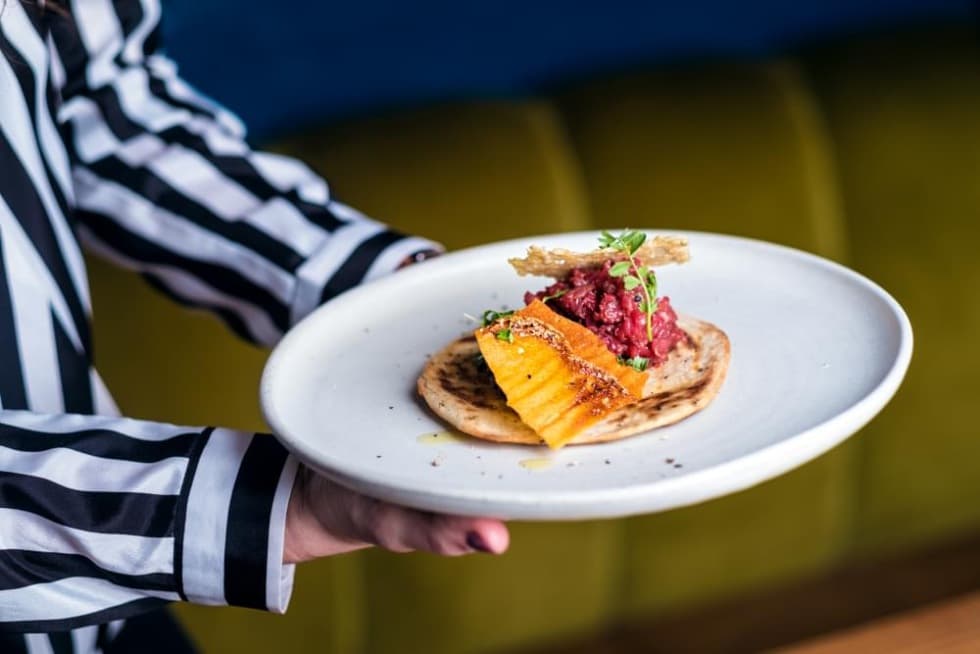 The winter menu offers very interesting choices at a glance. An aspect of seasonality has again played an important role. Novelties also featured somewhat unusual combinations, perhaps you would not put them together, but they just work great. Personally, the menu was a very pleasant surprise for us.
Beef tartar cotto e crudo with potato and parmesan chips. And why is cotto e crudo? Boiled and raw, as the name reveals, in this starter we find beef in two forms, raw and boiled.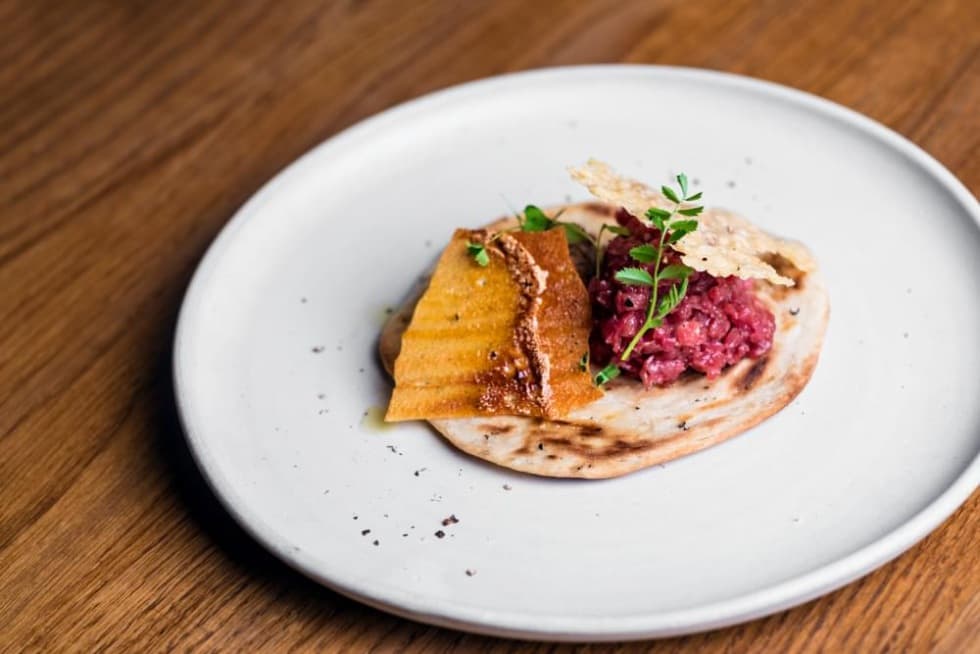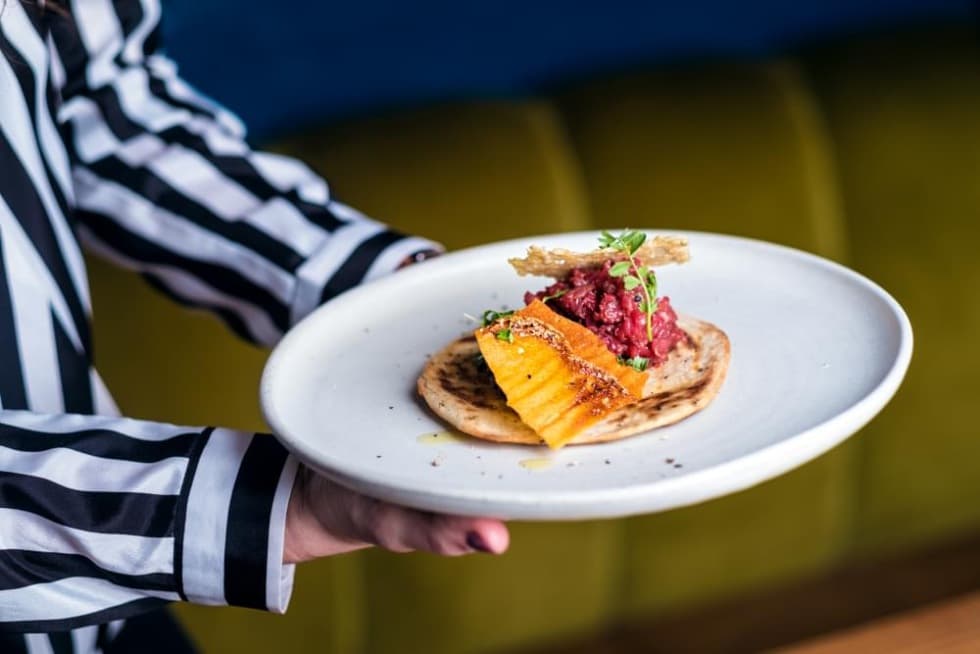 Another novelty that we recommend is a veal head with pink shrimp, chickpea pureé, clams emulsion and thyme oil. The taste of the whole course is formulasted by thyme oil.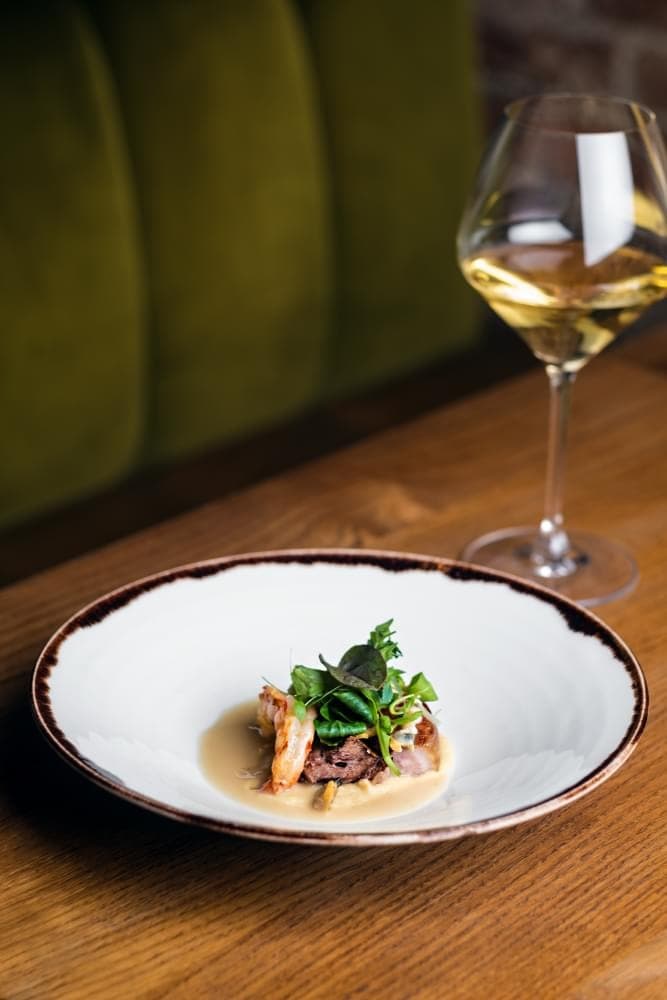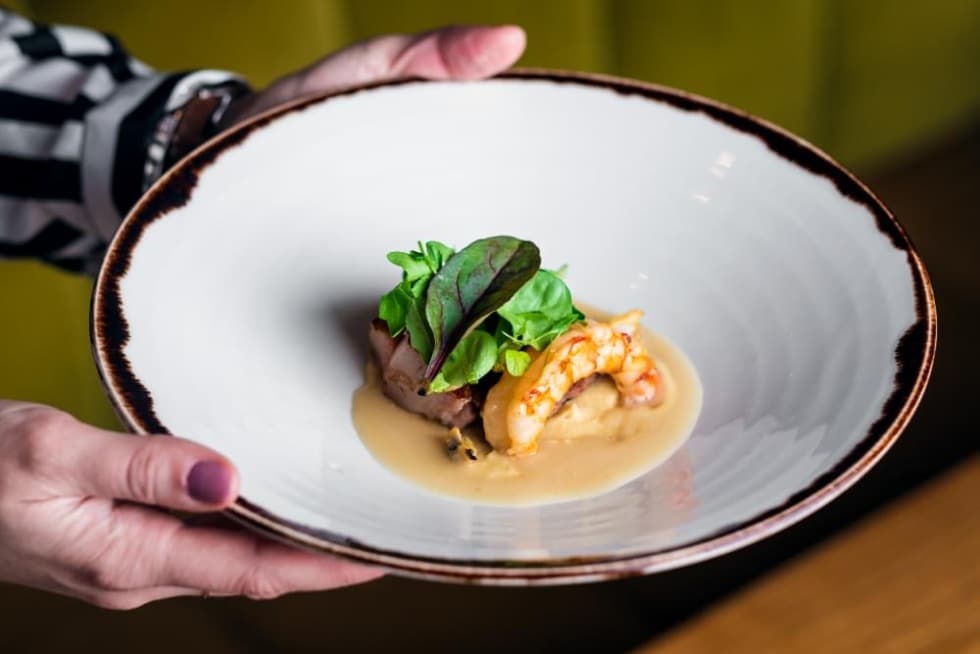 Pork cheeks cannelloni with ricotta, beehams, red bell pepper mousse and Taleggio fondue. This Italian cheese delivers a delicious, delicate, pleasant flavor and creamy texture.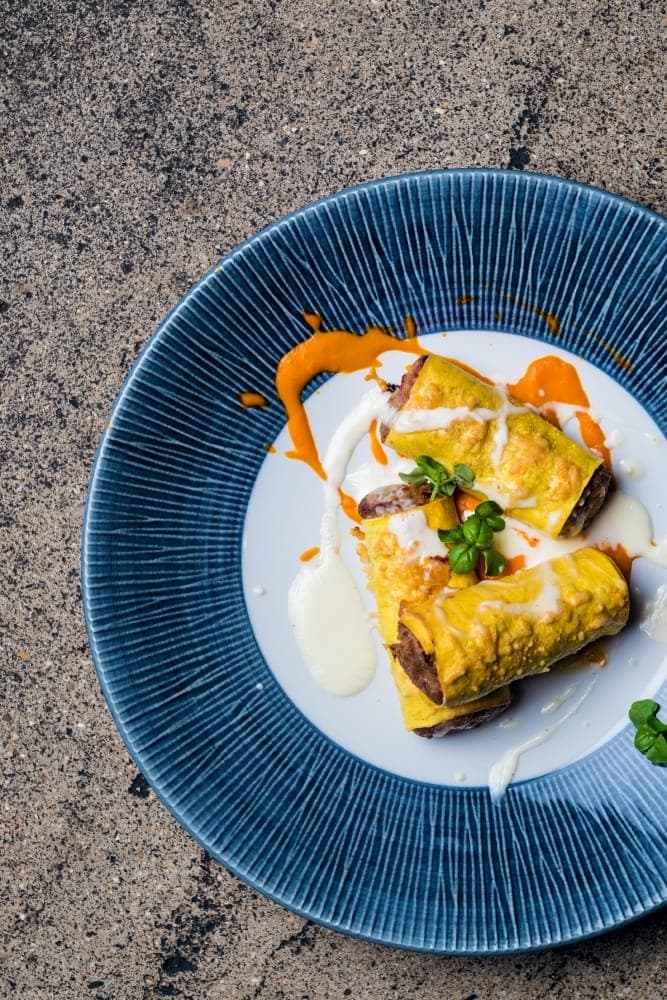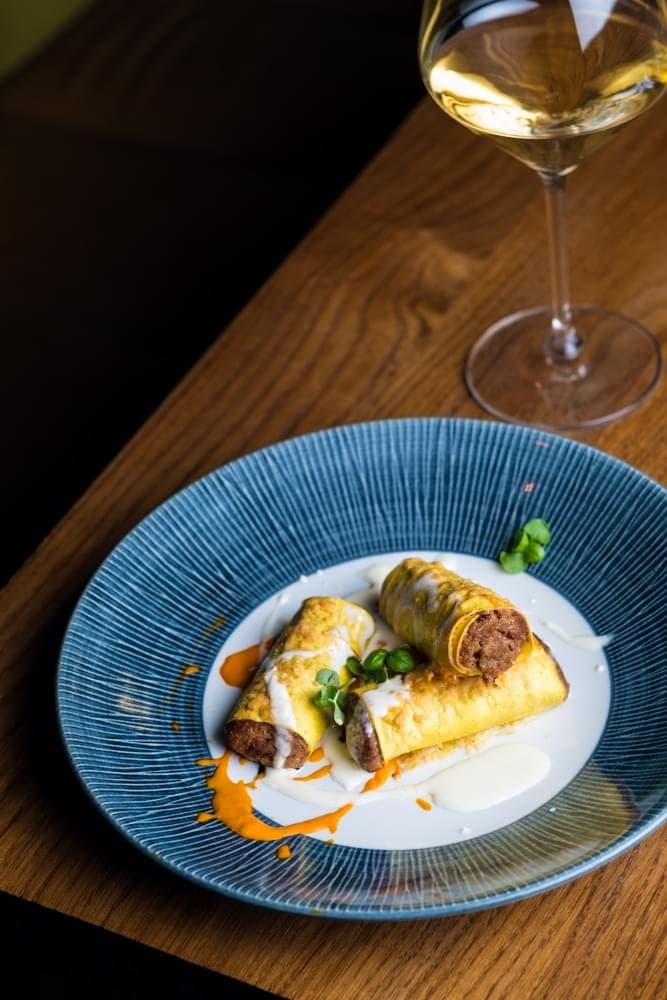 Ombrina with smoked cauliflower purée, rye bread, marinated root vegetables, beetroot and speck crumble. Individual tastes are beautifully encountered on a plate, the fish is juicy and we enjoy the crunchy layer of top of the toasted bread roll of rye bread.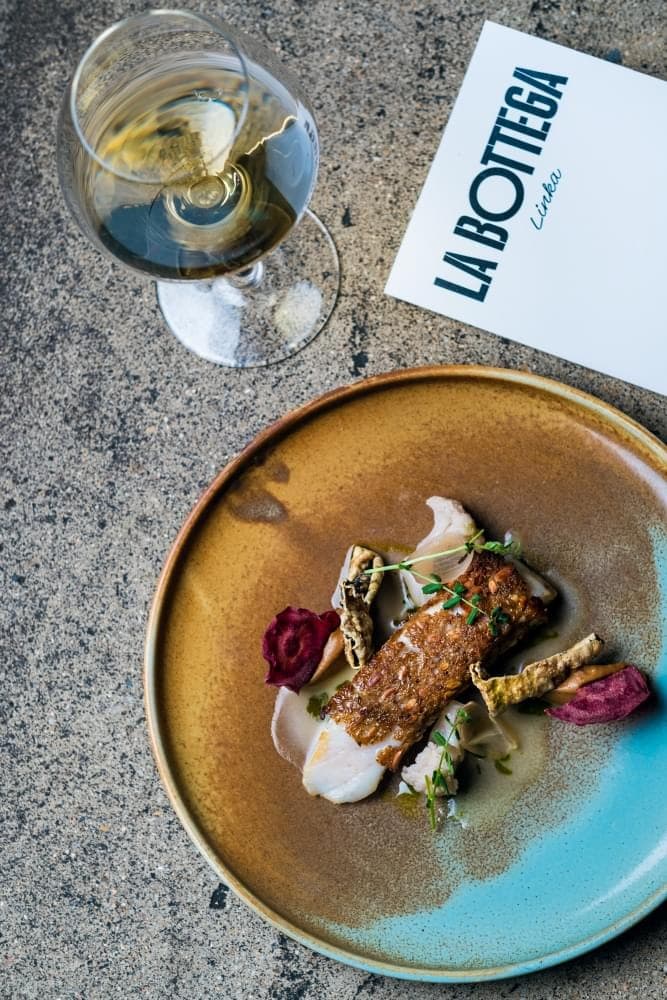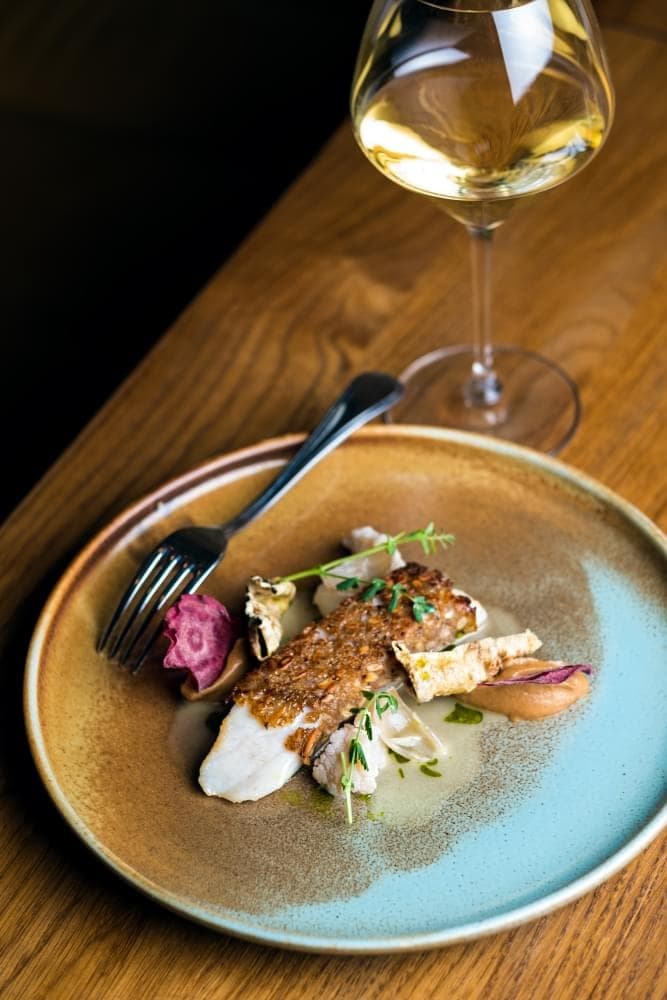 Pork pluma with smoked potato purée, dried prosciutto and plum sauce. Pluma is actually part of a pork navel. This meat excels in its texture, it is very soft. We made the plum sauce from blum, strong broth, star anise, and taste with maple syrup and vinegar.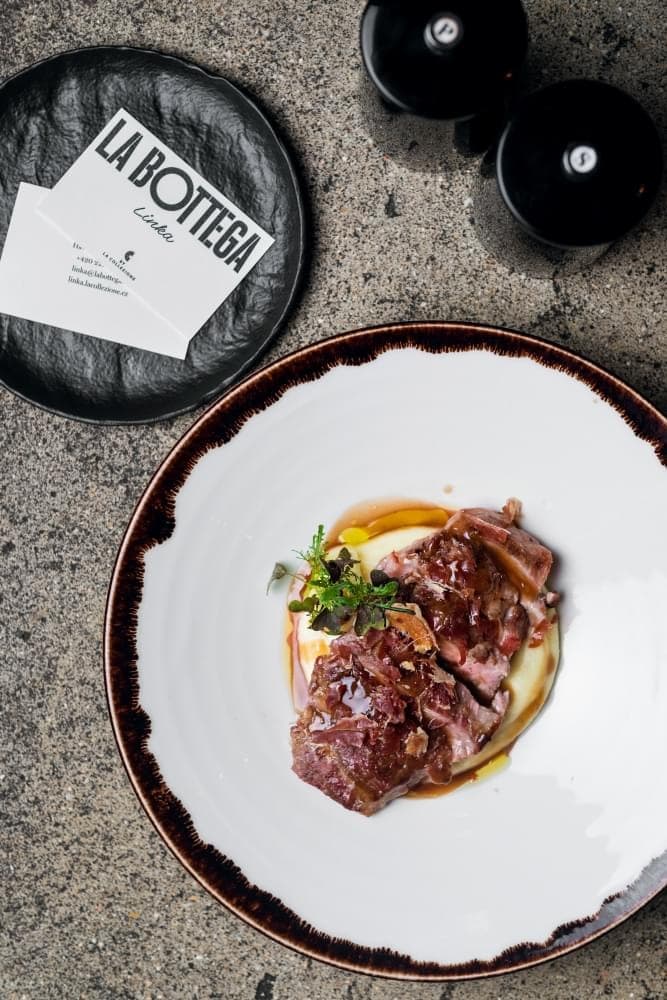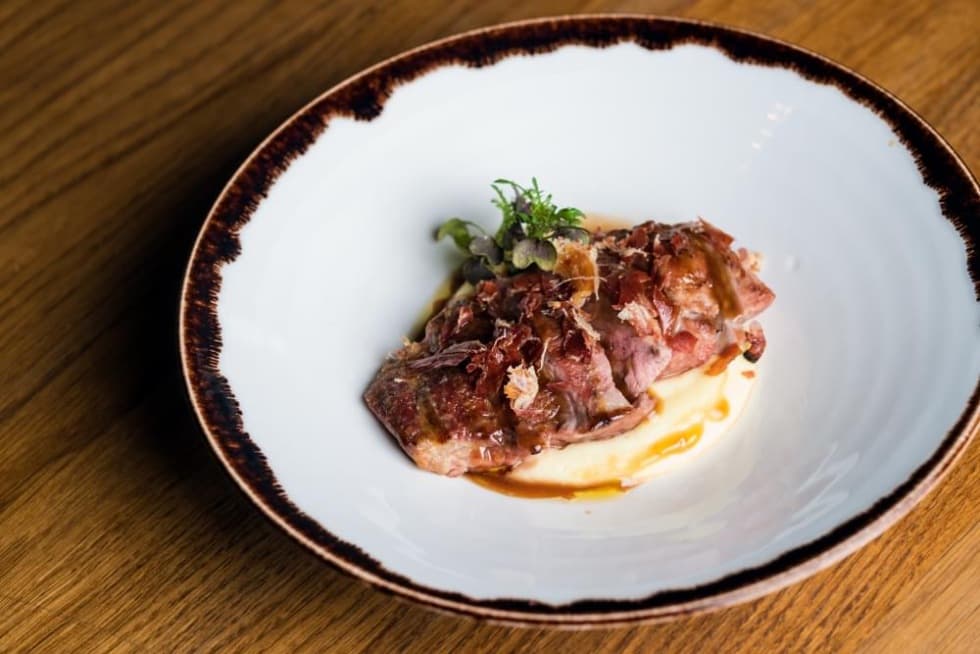 Come and taste new dishes from chef Lukáš Sedláček and his team. We believe you will be as surprised as we are.