ITALIAN CATERING FROM AROMI AND LA FINESTRA
If you enjoy the the meals in our restaurants Aromi and La Finestra, you have now a unique opportunity to use our catering menu and enjoy your favorite dishes at home, in the office or even at an unusual place of your choosing. We focus mainly on Italian gastronomy. We prepare our menu based on the selection and freshness of our ingredients coming directly from our local suppliers in sunny Italy. We offer first-class service with an emphasis on excellence, quality and authentic Italian hospitality.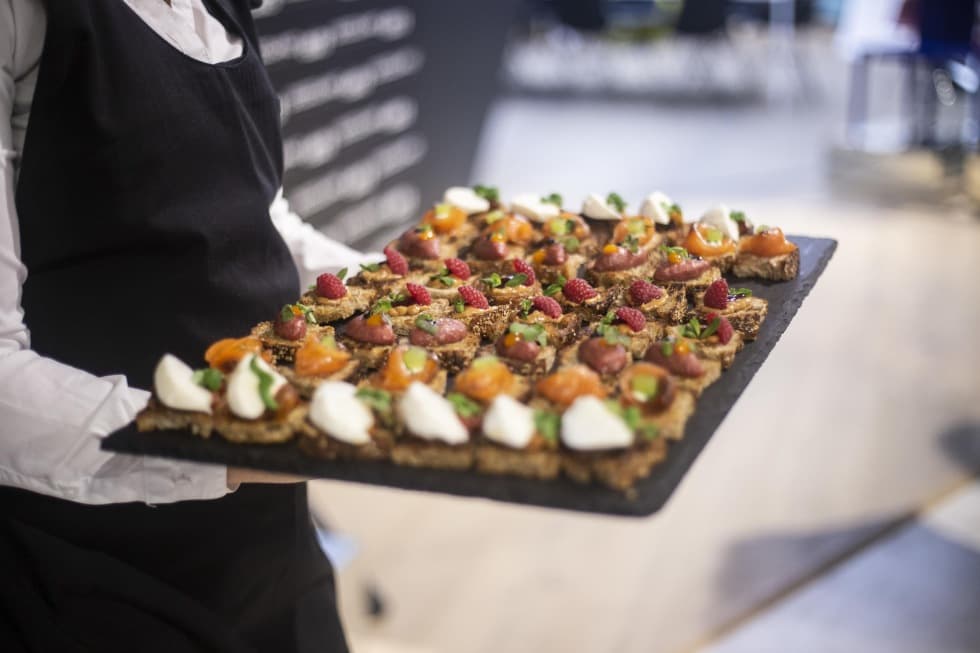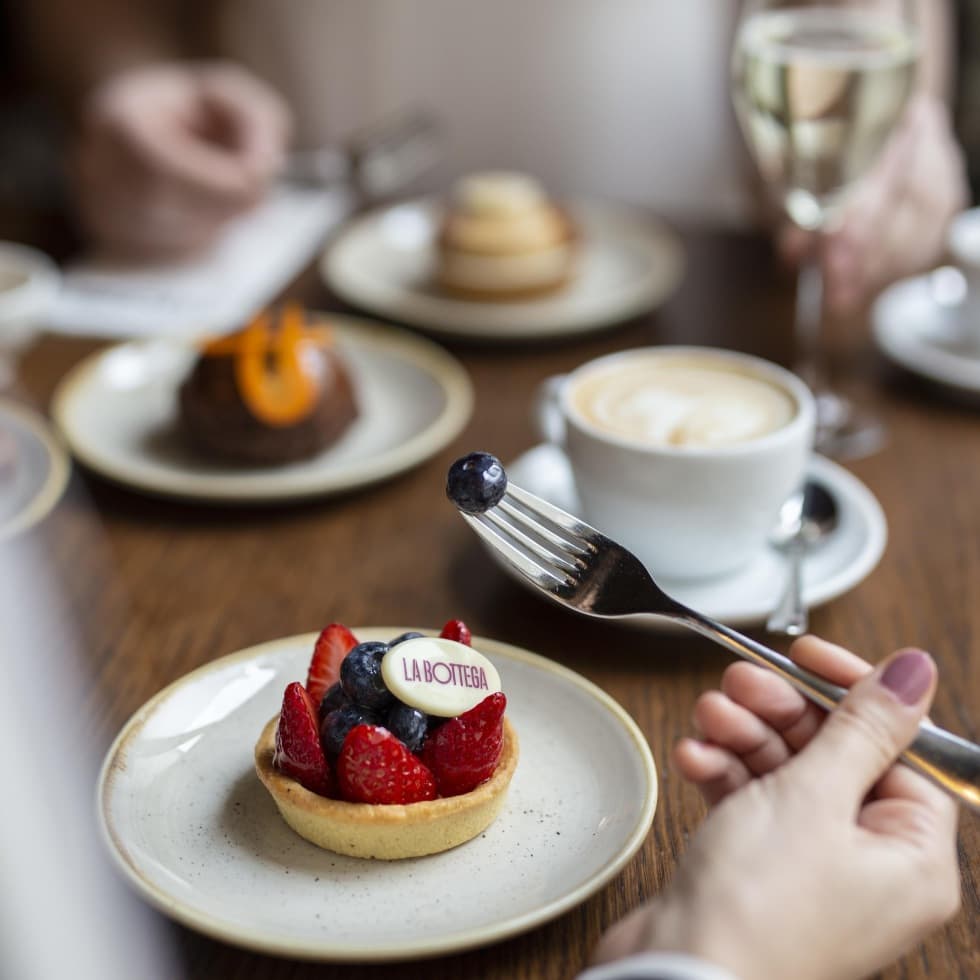 COFFEE BREAK
If you need to prepare a coffee break, in the office, we offer delicious coffee by Gianni Frasi, whose unforgettable flavor can be enjoyed only in our restaurants or through catering services provided by us. We'll add fresh croissants, homemade foccacia, crosttata and other Italian specialties to your coffee break.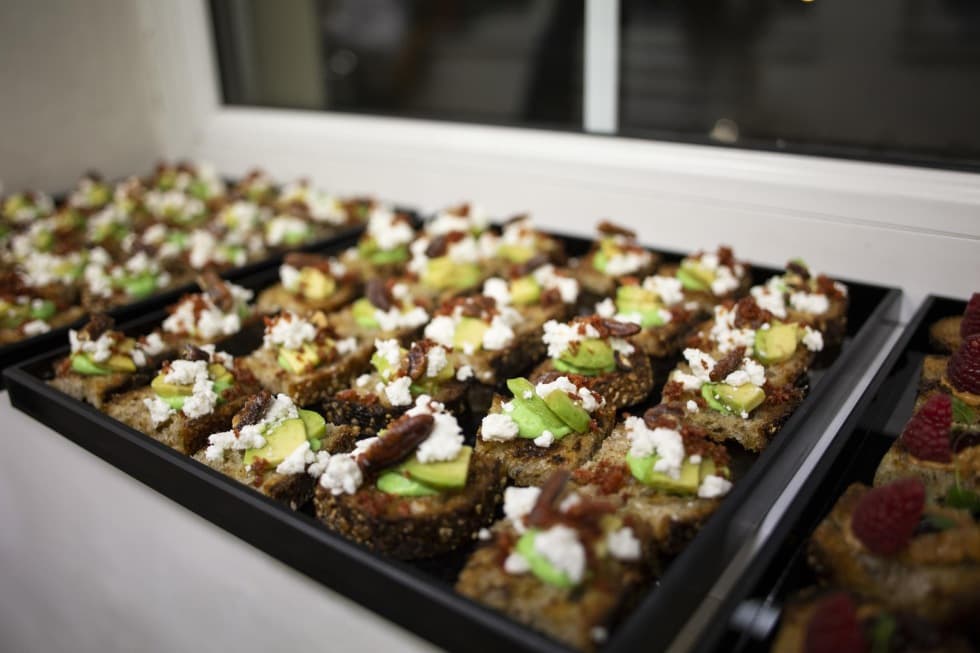 FESTIVE COCKTAIL
If you'd like to a cocktail party, for your guests, let us prepare cold, hot or sweet canapés accompanied by great cocktails or a wine tasting.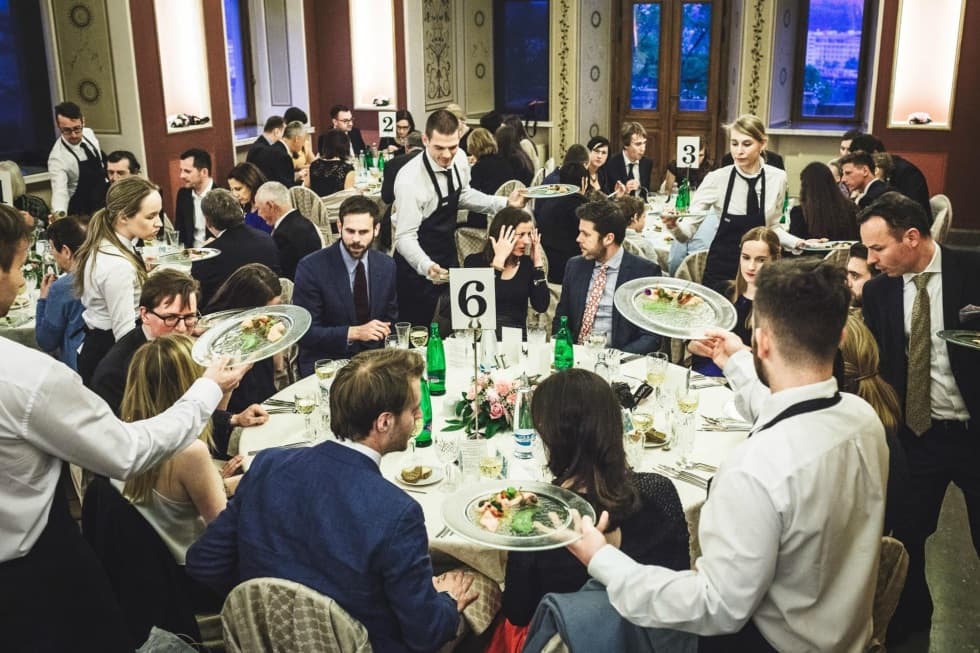 BANQUETS AND GALA DINNERS
If you are interested in bash, order it from us. We will get served food from traditional pans Padellone, taste real homemade salsiccia, Italian sausages and hams from our direct suppliers Domenico Celli. Fresh fish and Italian steaks Fiorentina. In front of your eyes we will prepare an unforgettable risotto or pasta. And finally you´ll be able to taste a variety of traditional Italian desserts.
GIFT BASKETS
We would like to offer you, your family, friends and business partners an unique Italian gift from La Bottega bistros. We prepare the gift basket in accordance with your requirements, and can also help you with your choice. Take a look at our gift baskets offer at ebottega.lacollezione.cz.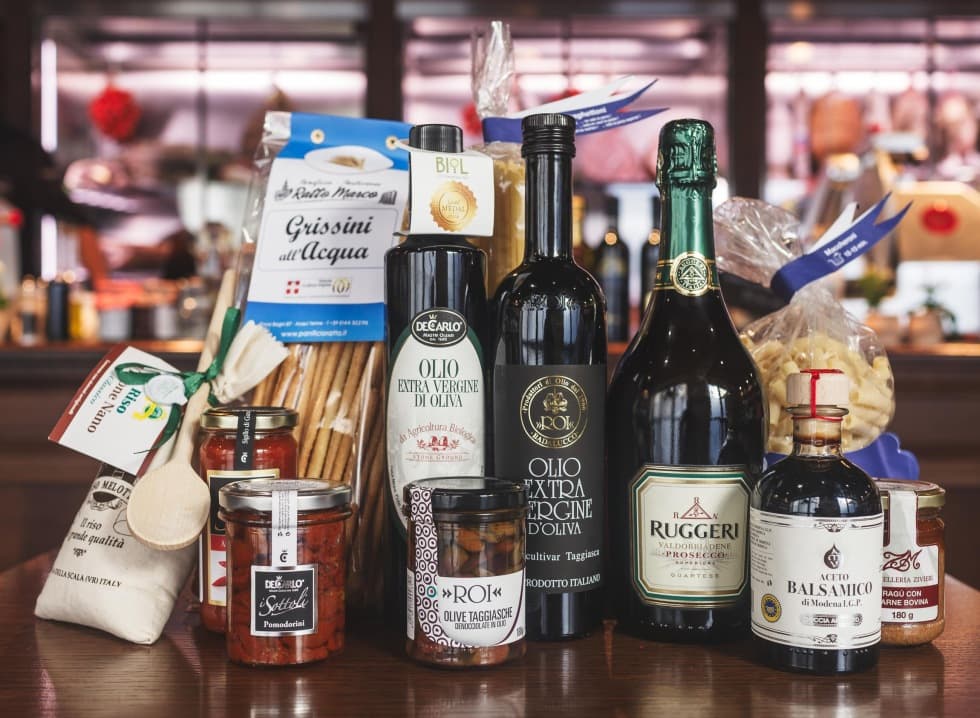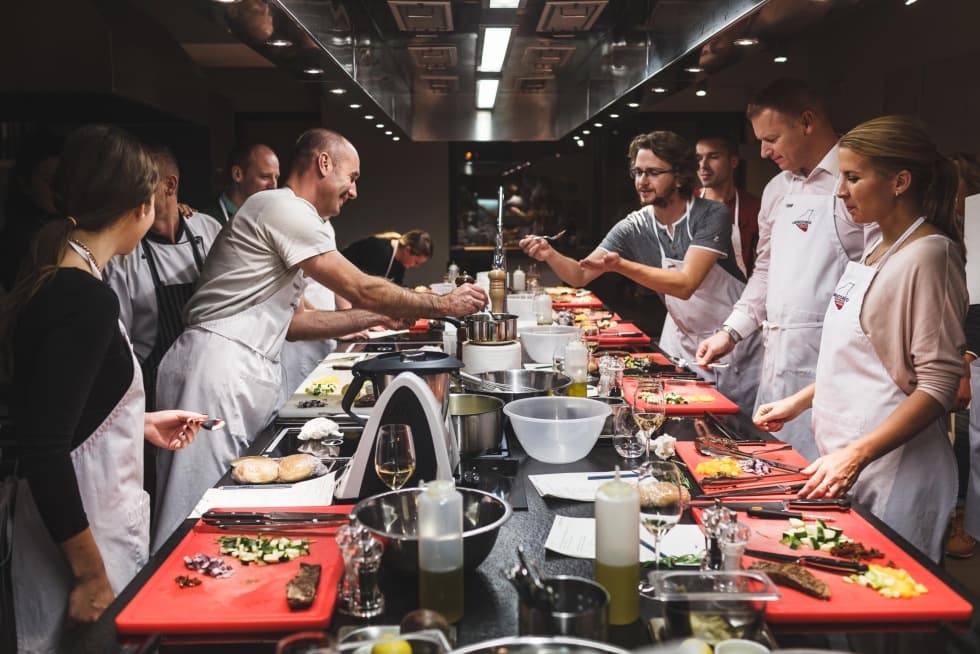 COOKING COURSES
We are pleased to organize you a private cooking course led by experienced chefs, for up to 16 people. The course may be an interesting alternative to birthday parties, corporate party or an informal meeting with business partners.

At the same time, you can choose from a selection of Cooking Courses prepared on different topics. The cooking courses take place in the premises of the new studio Laboratorio, Scuola di Cucina in Krocínova street , for example under the leadership of best chefs from the restaurant Aromi and La Finestra.
GIFT VOUCHERS
We have prepared a gift voucher for a wonderful dining experience in Aromi and La Finestra, for purchases in the Italian bistros La Bottaga or cooking classes. All gift vouchers can be also purchased at Aromi and La Finestra or in our La Bottega bistros. Vouchers are not transferable and not refundable.