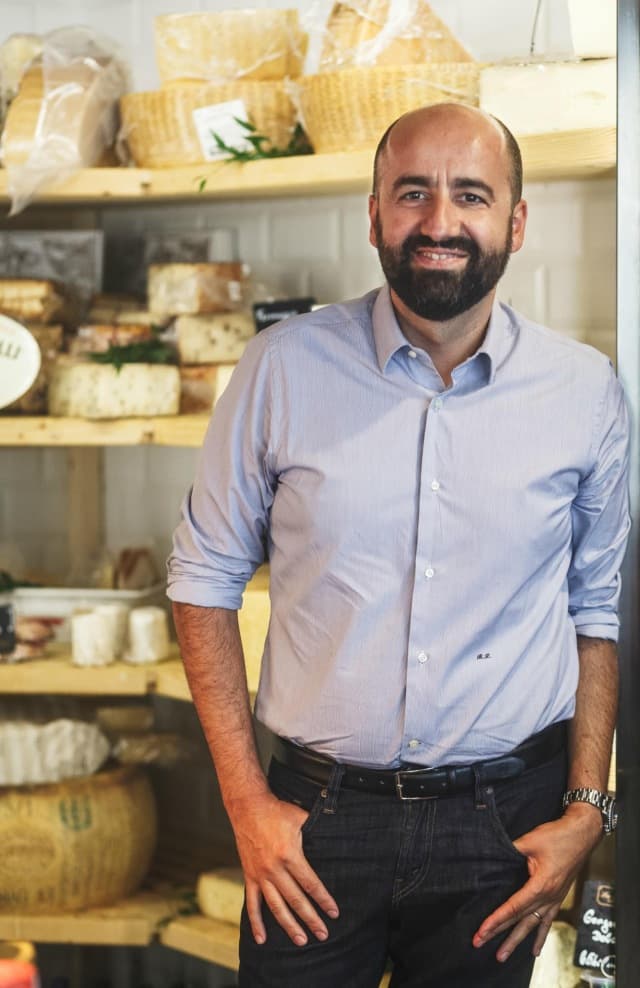 RICCARDO LUCQUE
Owner
Riccardo´s career in gastronomy began at the age of 16, working in hotels around Rimini and Pesaro in the Marche region of Italy. In 1990, he began working at the Michelin starred Da Alceo seafood restaurant in Pesaro. Three years later, aged 24, he left for England to work at Zafferano, named the best Italian restaurant in London in 2001 and awarded a Michelin star.
After a three-month sojourn as head chef of Buco in Manhattan (Buco was evaluated by the title the best new Manhattan restaurant during Riccardo´s stay by the Zagat Guide), he returned to England to serve as the executive chef of a chain of five Italian restaurants in the Thames region. He came to Prague in 2002 as head chef of the "Square, a restaurant" on Malostranské náměstí.

In April 2005, Riccardo opened his first restaurant, Aromi, in Vinohrady. Four years later, in 2009, he launched its sister restaurant, La Finestra in Cucina, located near Staroměstské náměstí (Old Town Square) in central Prague. In May 2012 Riccardo opened his third restaurant, Il Mercato, in Brno.
Riccardo also operates two shops and bistro with the best Italian delicatessen. La Bottega di Finestra was opened in 2012 and is located a short walk from La Finestra restaurant.
In 2007, Riccardo opened La Bottega di Aromi around the corner from Aromi on Mánesova Street. Six years later, Riccardo expanded the tiny shop with Italian delicacies into a larger space with a change in its concept.
In January 2014, Gastronomica La Bottega di Aromi opened to the public. The gastronomic bistr has one exclusive innovation - a kitchen with a completely new concept, called "rosticceria".
In June, he opened his third shop with the bistro La Bottega Express, which is located in the Oasis passage in Prague. And in September 2014, the portfolio has frown with his fourth bistro, La Bottega Bistroteka on Dlouhá Street. Bistroteka offers the very best of Italian gastronomy.
Riccardo is motivated by the public´s interest in Italian cuisine, and is constantly pursuing new ideas and plans. He plans to expand his business network in the future.
ONDŘEJ RÁKOSNÍK
owner
After successful completion of hotel school in Klánovice, Ondřej went to England where he studied Business Administration and also gained experience in various restaurants. During his stay in Britain he often undertook trips to Italy in which he fell in love.
After his return to Bohemia he worked in the restaurant Square on Malostranské náměstí where he first met Riccardo Lucque. In 2005 their cooperation began when Ondřej helped Riccardo open the restaurant, Aromi, in Vinohrady and four years later, already as co-owners, they opened the restaurant La Finestra in Cucina, in central Prague.
In January 2012, they together opened a new concept of bistro and shop near the restaurant La Finestra. In May 2012, Riccardo and Ondřej extended their businesses to Brno, where together with partner Martin Němec, opened an Italian restaurant, Il Mercato, at Zelný Trh. In June 2014, Ondřej opened with Riccardo the third bistro La Bottega Express and in September 2014 they opened the fourth bistro La Bottega Bistroteka in Dlouhá ulice in Prague 1.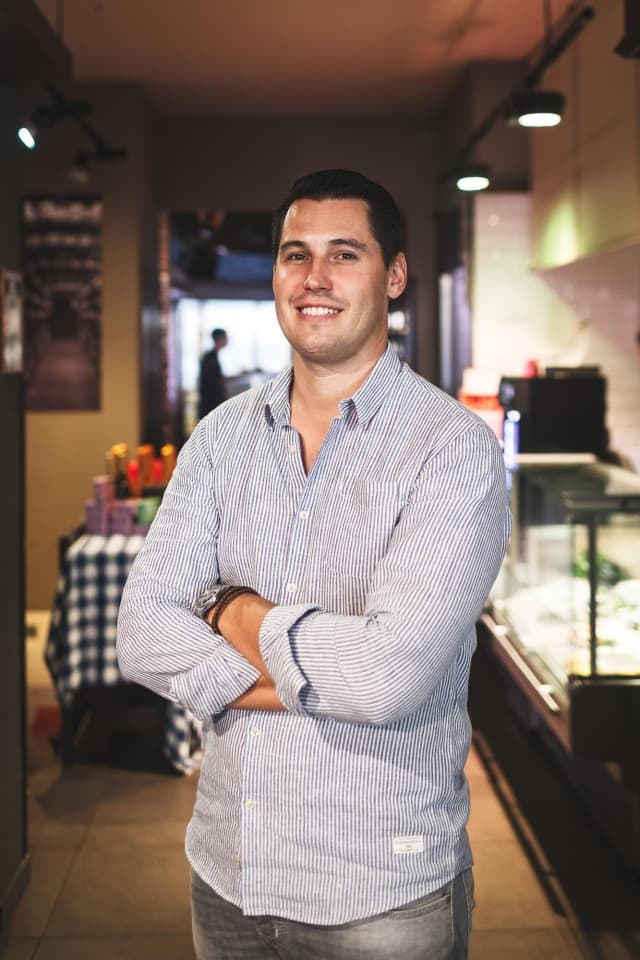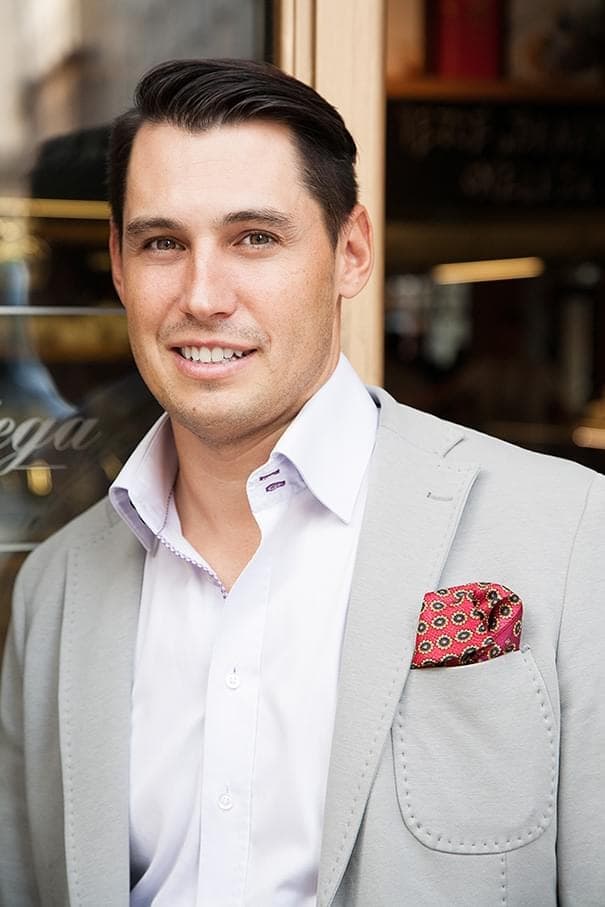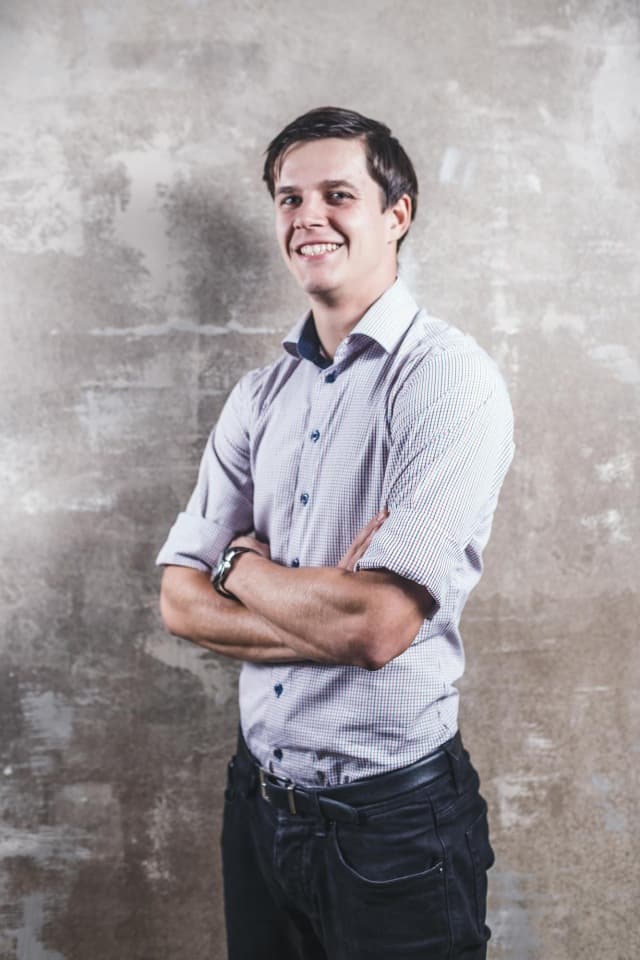 LUKÁŠ POSPÍCHAL
Manager
After finishing high school, when in the course of his studies he worked part-time job in the Michelin restaurant La Degustation Boheme Burgoise, he left for a year's study in Florence in Italy, where he studied hospitality management. During his studies he worked in one of the best restaurants in Florence called Cibréo.
After returning to Bohemia, he started as a waiter at La Degustation. After two years, he moved to the restaurant La Finestra as a waiter where he worked for 3.5 years, the last year as manager under the leadership of Ondřej Rákosník.
Then he returned to the group La Collezione.cz and worked as a manager in bistro La Bottega di Finestra. Right now he made his dream come true when he opened as a co-owner La Bottega Linka with Ondra and Riccardo.